Summary
Coordinator: Karen Wynne, Alabama Sustainable Agriculture Network (ASAN), Huntsville, Alabama
Stakeholders: Alabama farmers, ranchers and educators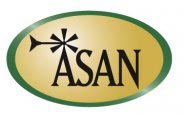 Alabama's organic and sustainable farming community is growing. While only four farms in the state are certified organic, the number claiming to use organic methods or transitioning to organic is much higher.
Traditional sources of information on agriculture, including the Alabama Department of Agriculture, the Cooperative Extension Service, and the Natural Resource Conservation Service, have increased their outreach to organic producers. However, confusion about organic production practices and compliance with the National Organic Program regulations abounds. In this project, ASAN will be conduct outreach to Alabama farmers, ranchers and educators on organic production methods and compliance with National Organic Program regulations.
ASAN will use these funds to provide ten farms with individual assistance in the development of an organic farm plan, educate approximately 50 farmers, ranchers and educators on organic production at its annual Alabama Food Summit, and distribute existing materials to hundreds of producers and educators at conferences and through requested mailings.