Summary
Coordinator: Ed Maltby, Northeast Organic Dairy Producers Alliance (NODPA), Deerfield, Massachusetts
Stakeholders: U.S. organic dairy producers (and their cows)
The NODPA-sponsored and moderated Odairy is an internet-based listserve. The listserve helps organic dairy farmers throughout the northeast and North America to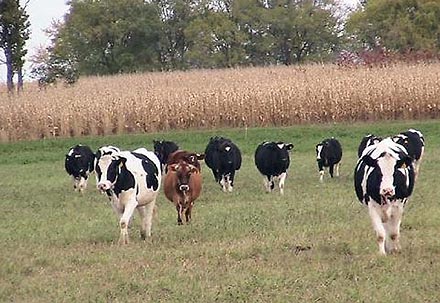 access information and hold discussions about organic production practices, organic veterinary issues, organic policy issues and availability of organically certified feed and replacement animals.
Time is always in short supply for all farmers. Frequently, Odairy users seek information related to topics that have been discussed in the past but are not easily accessible. Many readers have requested that the archives be designed so that they can easily locate information on these past topics, rather than having to create a completely new discussion.
The main objective of this project is to expand the scope and accessibility of the Odairy archives. The listserve will expand its scope by having all archived educational materials and discussions organized by topic and date for increased ease of accessibility for users.
Measureable outcomes:
By August, 2010, the Odairy archives will be organized by topic, date and discussion, and will launch at the NODPA Field Days with a demonstration to members;
By August 2010, 100% of Odairy subscribers and visitors to the NODPA website will be able to access the newly organized archives;
By December 2010, 50% of Odairy members will have visited the revamped archives.
This project will expand the volume of research and education related to organic dairy production that is easily available to organic dairy farmers by making a bounty of archived and educational material easily available in a user-friendly format.